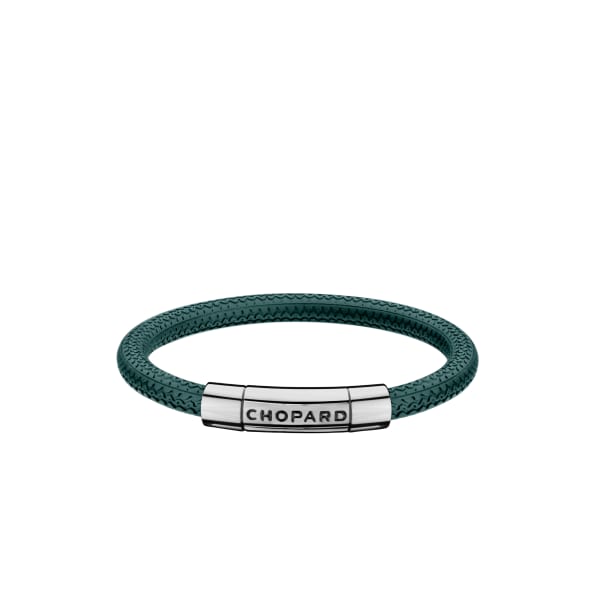 Mille Miglia bracelet
Green rubber - silver-toned metal
Description
The roar of the racetrack is never far away with this sporty Mille Miglia bracelet on your wrist. A witty play on classic racing car design codes, its green rubber tire tread pattern and polished palladium finish clasp get a final high-octane burst of male energy from the black lacquered Chopard logo.
Specifications
MATERIAL

rubber

COLOUR

green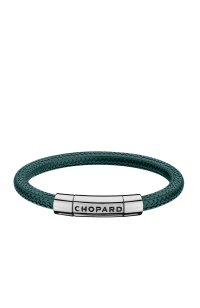 Mille Miglia bracelet
Green rubber - silver-toned metal
Ref. Number: @95016-0208
Starting from

ر.ق 1.240,00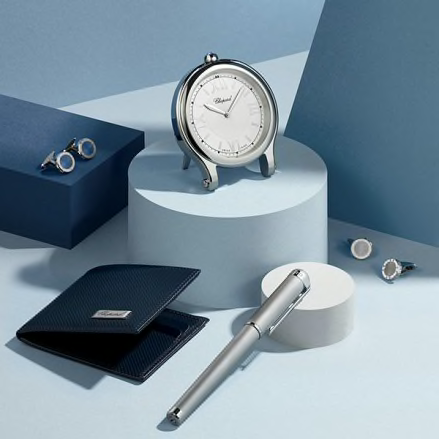 Chopard
Accessories
Our artisans—masters at their craft—devote their meticulous attention to creating the accessories of La Maison Chopard. The sumptuous items they produce are made from timeless, modern materials that transcend the brand's codes and reveal outstanding quality.