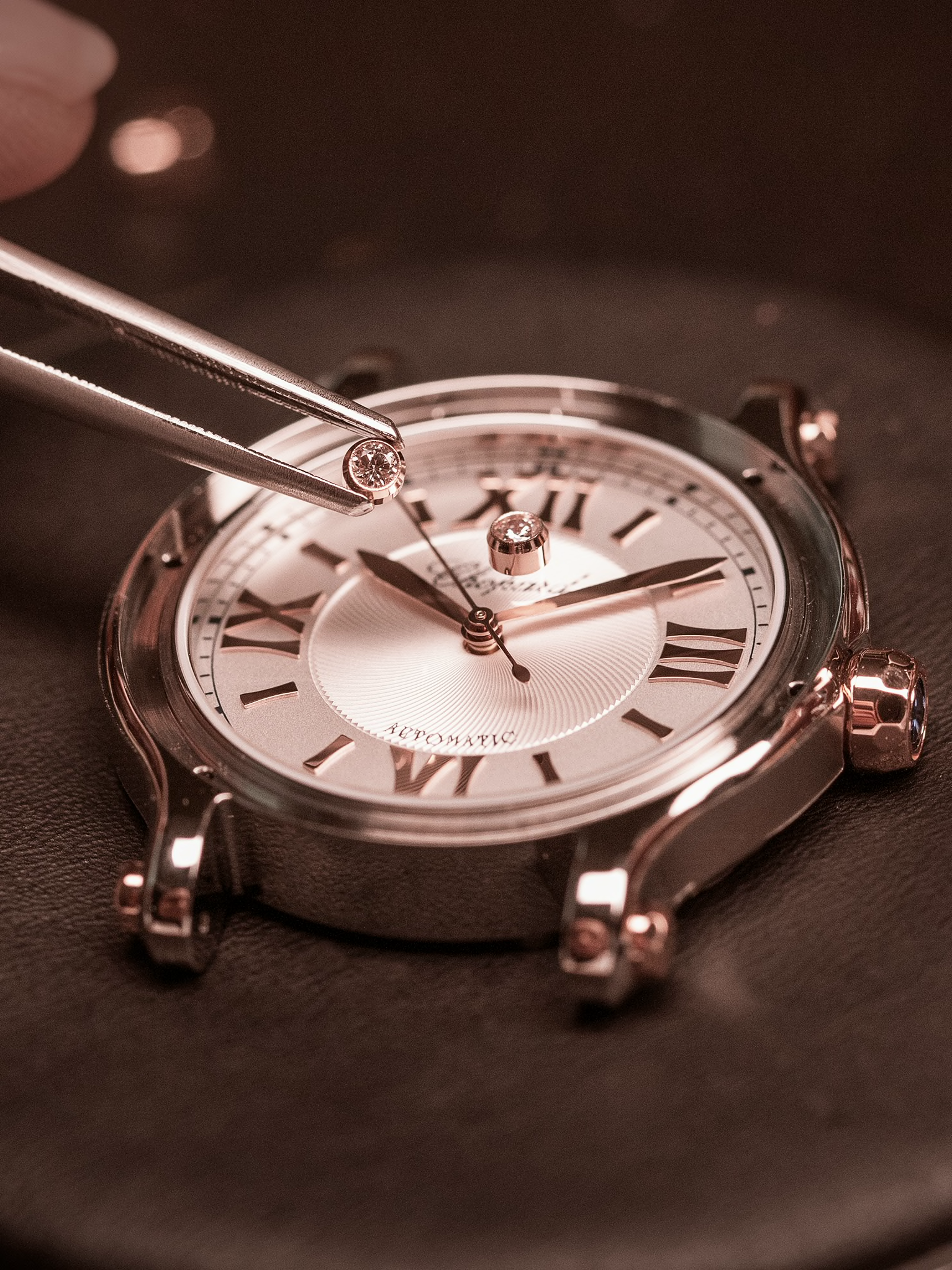 REGISTER YOUR CHOPARD WATCH OR JEWELLERY FOR A WARRANTY EXTENSION
Extend the International Warranty for your Chopard watch and jewellery.
Upon registration of your Chopard watch or jewellery on our dedicated online platform, the duration of the original International Warranty will be extended to five years. Furthermore, you will receive personalised maintenance advice and communications related to your Chopard watch or jewellery.
Registering for the Chopard International Warranty extension is fast and simple.
Please make sure you have the Certificate of Origin of your Chopard watch or jewellery at hand before you start the registration process.
Only Chopard watches and jewellery purchased after 01.07.2020 and that are still covered by the original International warranty at the time of the online registration are eligible for the warranty extension. Please note that the total duration of the warranty period (i.e. original duration, plus any previous or present extension(s)) may not exceed five years.
You may verify the eligibility of your Chopard watch or jewellery at the start of the registration process.
The warranty extension will cover any manufacturing defects that are acknowledged as such by Maison Chopard. The warranty extension does not cover normal wear and tear, nor damage caused by improper use or handling or any other damage excluded in the original International Warranty Certificate.
The warranty extension offered by Chopard as a courtesy gesture is in addition to any other rights or remedies available to you under relevant mandatory national laws. Chopard is free to modify the terms and conditions of the warranty extension at any time.