Tradition meets innovation
animal world collection
To celebrate the occasion of its 150th anniversary, Chopard took on the challenge of signing a High Jewelry collection of 150 unique animal-themed pieces. True to its legendary creativity and boldness, the Maison mobilized all its talent for this birthday collection, drawing on its long experience to mix tradition, advanced techniques and documented research, and taking its taste for excellence and innovation to new heights. The result is an extraordinary collection of beautiful, mysterious and dream-like animals.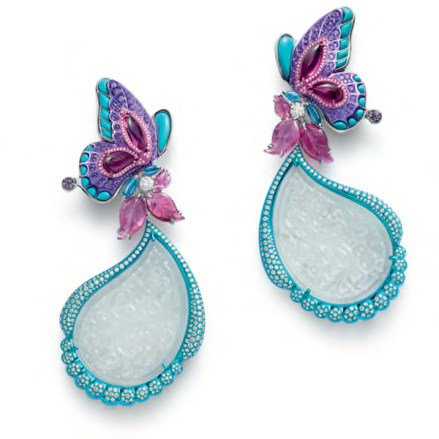 Species from every latitude
Supported by Chopard's High Jewelry designers, Caroline Scheufele consulted encyclopedias and even the Chinese calendar to design a collection of animals that is original, esthetically pleasing and humorous. Species from every latitude are represented in the form of bracelets, necklaces, brooches, earrings and rings.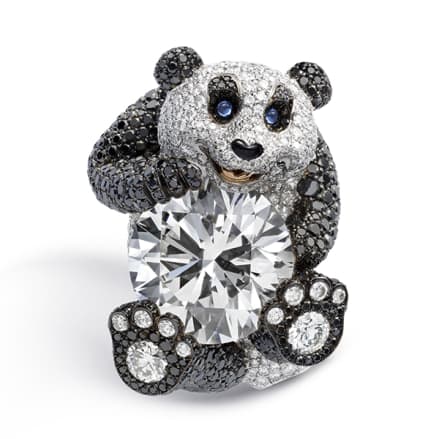 Born of a sleepless night
The idea of this fantasy luxury jewelry collection was born during a sleepless night. Along with animals more oft represented in jewelry , Chopard's Co-President and Artistic Director decided to honor other beasts regarded as more exotic, imaginary and endangered.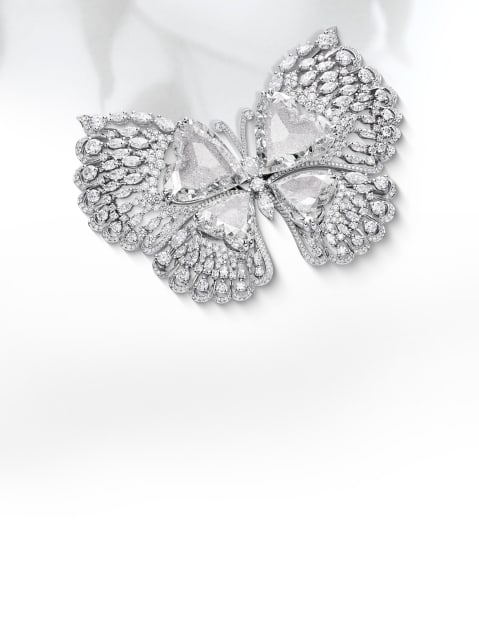 Startling realism
Built around gemstones of exceptional quality, of all shapes and sizes, the pieces of the Animal World High Jewelry collection also features more unexpected stones and materials, for a "natural" effect of startling realism.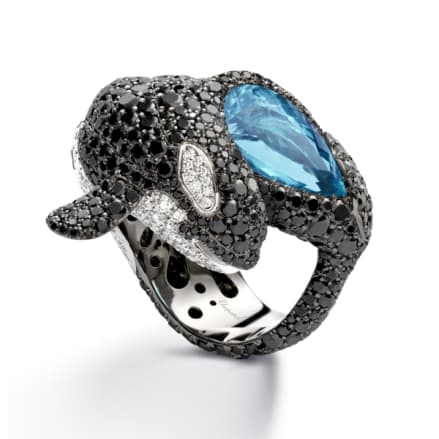 Whimsical bestiary
With their exceptional command of the jewelry arts, Chopard's craftsmen have thus made the most of shapes, colors and materials, successfully bringing the animals to life by giving them expressions and emotions and placing them in their natural settings.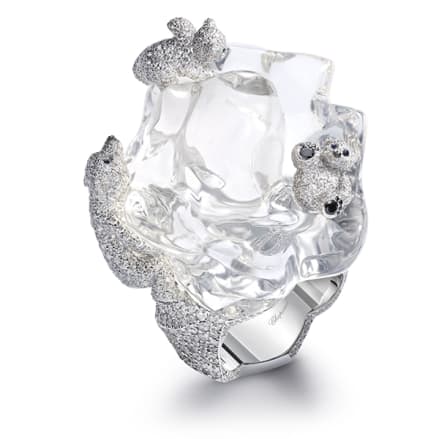 A marvel of High Jewelry
Though the latest technology was used to create this dazzling collection, as always it was the unrivaled skill of Chopard's craftsmen that gave the models form and beauty. In doing so, the deeply moving splendor of Nature and the creative genius of Man come together in a marvel of High Jewelry.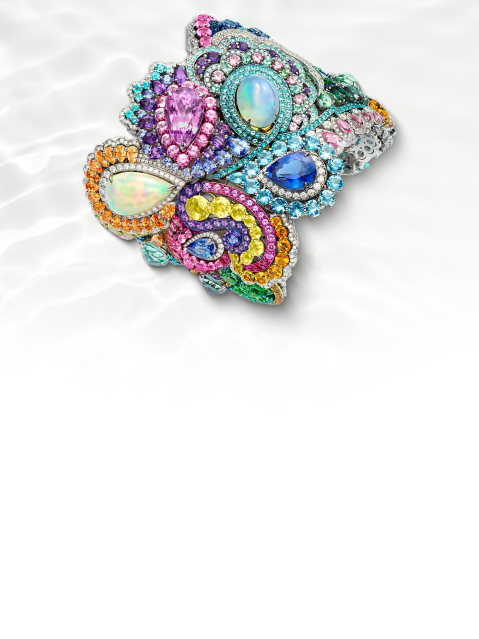 Creator of dreams
The Geneva Maison thus brings to life an enchanting Haute Joaillerie zoo in a colorful, lively collection - a wonderful jungle in which Chopard perfectly achieves its goal of creating dreams.