Our key to success
Investment in our people
Our people are an essential part of our success.
Keenly aware that everyone at Chopard constitutes the beating heart of our Maison, we make it a top priority to train and develop everyone to live up to the best of their potential. We are determined to keep our staff motivated and engaged in order to offer the highest quality of service.
We are proud to have employees who celebrate 20+ years of loyal service, with our employee loyalty rate rising every year. This is an undeniable illustration of the positive work environment and family spirit we strive to transmit to all our employees.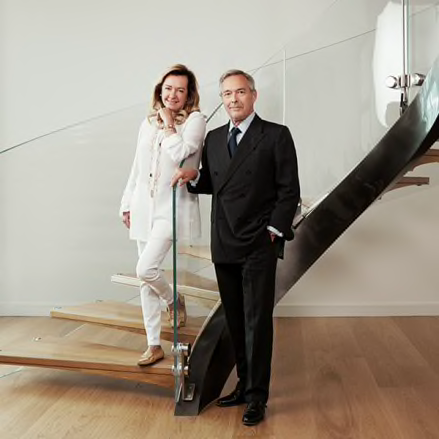 Valuing our people
Diversity and inclusion
Based on our Diversity and Inclusion Policy, we are committed to ensuring a diverse workforce in terms of cultural backgrounds, gender, generations and experience. Our inclusion strategy – which involves treating everyone equally as well as making everyone feel valued and respected – is an important means of unlocking the potential of our people.

In addition, because workplace well-being is also important to us at Chopard, we have developed a number of "work-life balance" initiatives created specifically to address emotional health, social connectivity, positive attitude and many other aspects of everyday life. These include the organization of lecture cycles with external guest speakers covering current interest topics ranging from work-related challenges to work-life balance itself; as well as the promotion of in-house Yoga classes, and a range of sports activities.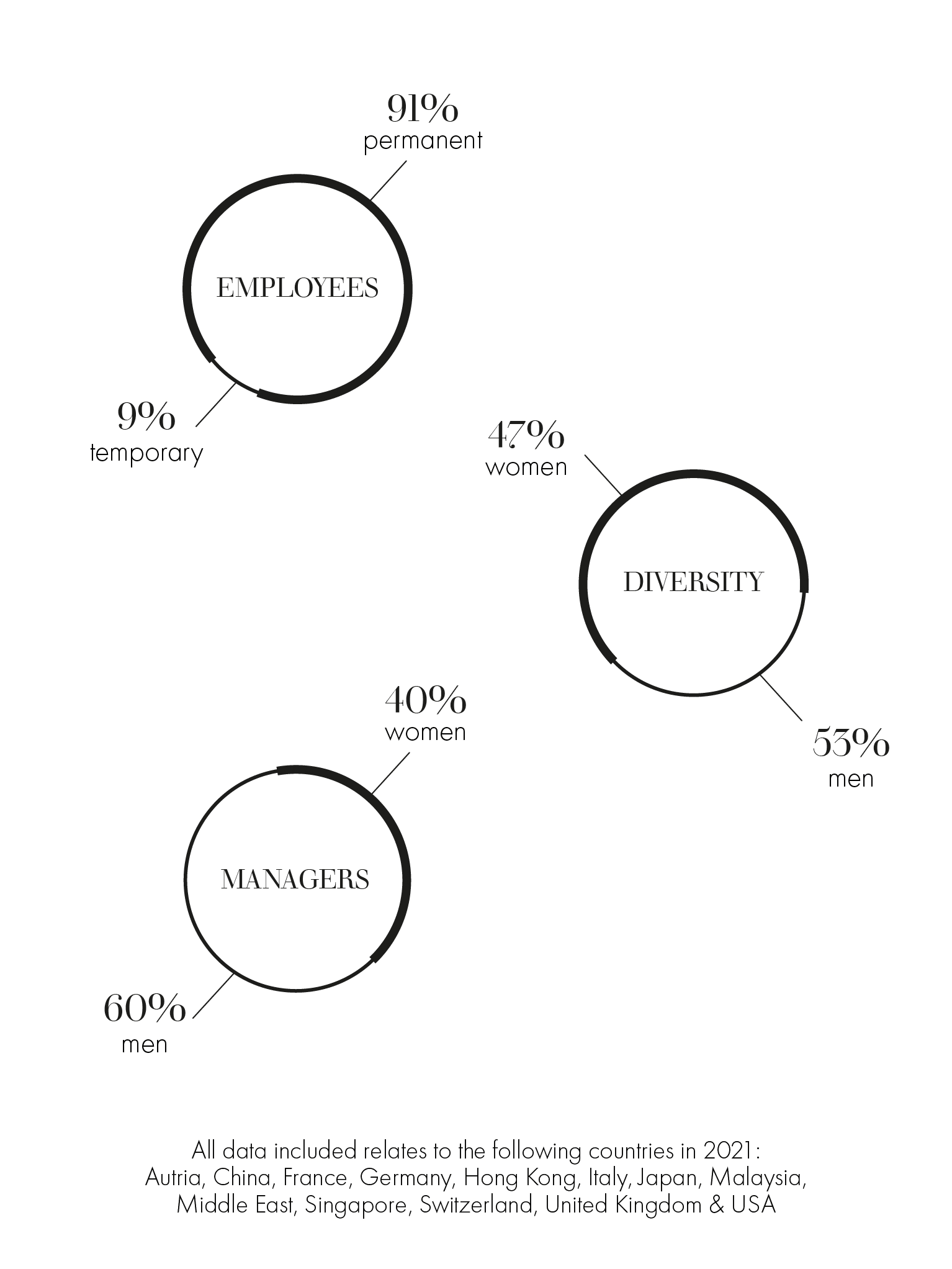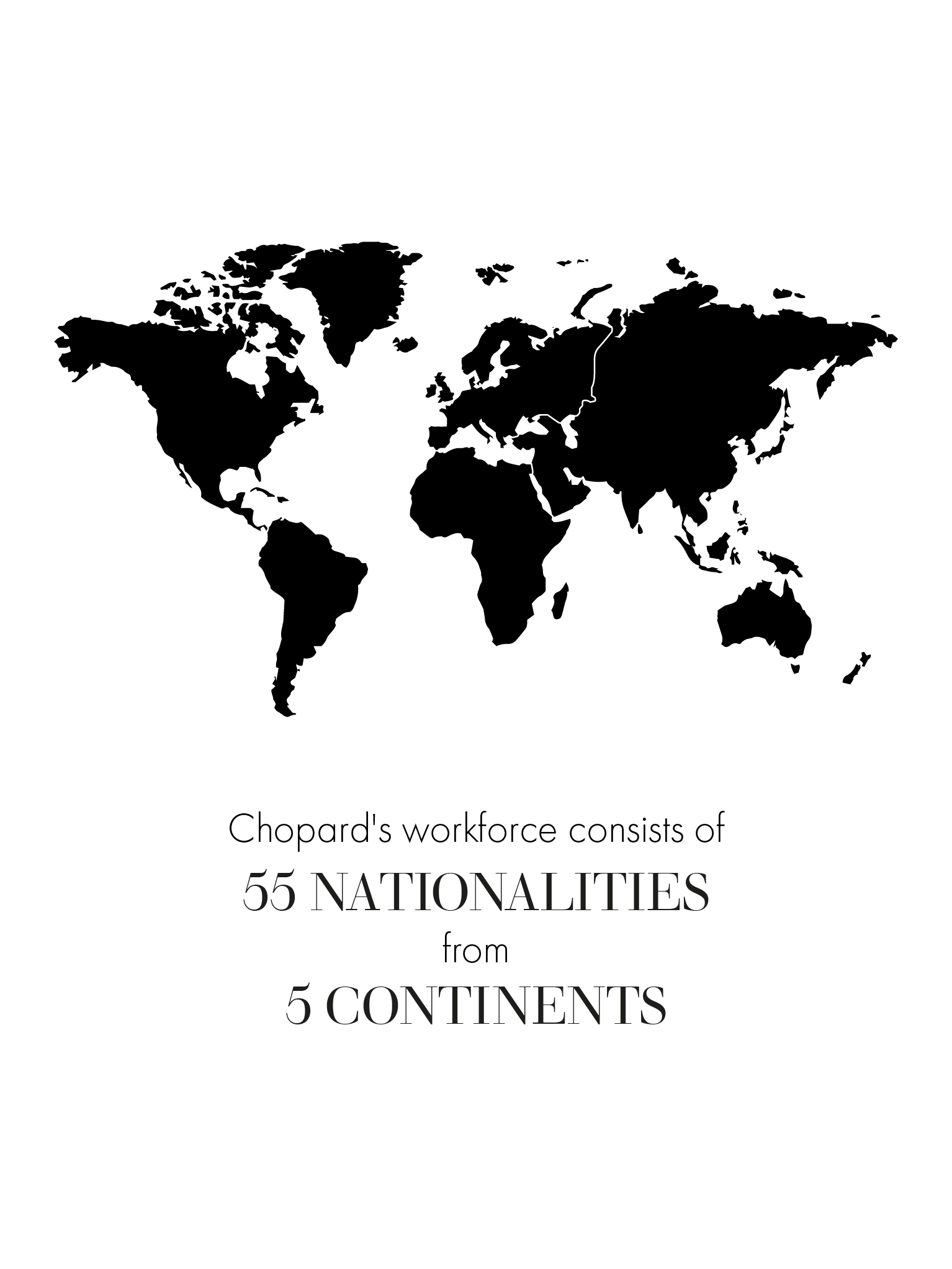 Valuing our people
Apprenticeships
"The Scheufele Family recognizes the importance of training future generations to ensure that the Chopard watch and jewelry-making traditions are upheld. Our Maison created the first luxury jewelry-training unit in 1980, followed by a dedicated watchmaking school in Fleurier, Switzerland.
Our apprenticeship programs must be highly comprehensive in order to develop the necessary professional watch and jewelry skills. Each year we train some 40 apprentices in the following fields: jewelry, watchmaking, polymechanics, micromechanics and surface finishing.
The State of Geneva has recognized our efforts by granting us the "Best Training Company Prize" in the "Applied Arts" category. Furthermore, two of our apprentices were recently rewarded by the State of Geneva for the best apprenticeship results in jewelry and watchmaking."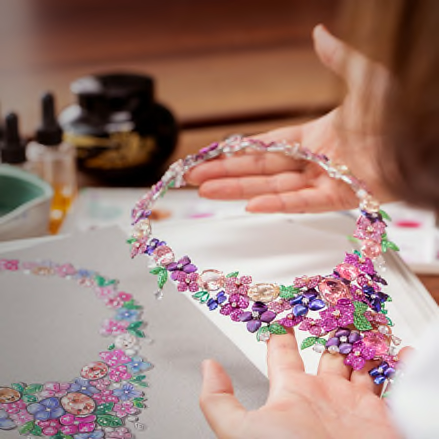 Valuing our people
Training & development
Our world is continually evolving in terms of technological, regulatory, environmental and other external factors, so it is fundamental that our employees' knowledge and skills evolve to reflect these changes. Everyone at Chopard is trained in numerous operational and managerial skills. These include corporate sustainability, health and safety at work and other fields, as well as a number of "Métiers d'Art" (artistic crafts) specialties, which are intended for Artisans working within the luxury watchmaking and jewelry workshops and sharing their knowledge between different generations. Due to the nature of the rare savoir faire and traditions associated with Chopard's expertise, this on-the-job training often constitutes the only source of knowledge enhancement available in these fields.

Chopard sustainability
Discover more about our commitments